Black Ops Entertainment was founded in 1994 by four MIT graduates in Santa Monica, California. In over 16 years of operation, the company has released titles for Playstation 1 and 2, Nintendo 64 and GameCube, XBox, and PC. The company has won the AIAS Award for the Best Sports Console Game in 2000, and Black Ops' titles have sold millions units worldwide, and accounted for over $300 million in retail sales.
People
John Botti
President and CEO

John Botti graduated from the Massachusetts Institute of Technology with a Bachelor of Science in Computer Science and Electrical Engineering. He minored in Filmmaking and Media Studies from the MIT Media Lab.

Black Ops Entertainment, LLC is currently producing Apps, Games and even young Music Acts.

John has been producing video games for over two decades, and Black Ops Entertainment has completed over $43 million dollars in game productions.
---
Terminator 3 Team
Atari Contract
After an award-winning run of over a dozen high-profile titles, Black Ops was hired to produce Terminator3 for Atari.

The contract entailed employing a team of over 60 people, and the game was produced in 10 months for the console platforms.


---
And1 Streetball
Ubisoft Contract
Black Ops signed And1 Streetball with Ubisoft and was developed for the console platforms.


Many great ballers were motion captured doing incredible dunks, moves and trick-shots.





---
James Bond Team
MGM and EA Games Contract
Black Ops was contracted originally by MGM Studios to produce the first Bond Game on Playstation, 'Tomorrow Never Dies.' This game was produced over a three-year period, and it's sequel, 'The World Is Not Enough,' was produced over 17 months for EA Games.

The first Bond game sold over 3.2 million games worldwide, and the sequel did almost 1.5 million copies.






---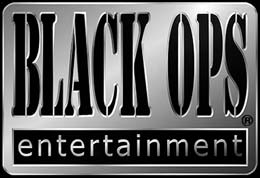 520 Broadway
Suite 350
Santa Monica, CA 90401
(310) 496-4490
(310) 496-4491 (fax)
blackopshr@gmail.com